2022 Chevrolet Silverado 1500 Features, Price, Specs, Interior, Colors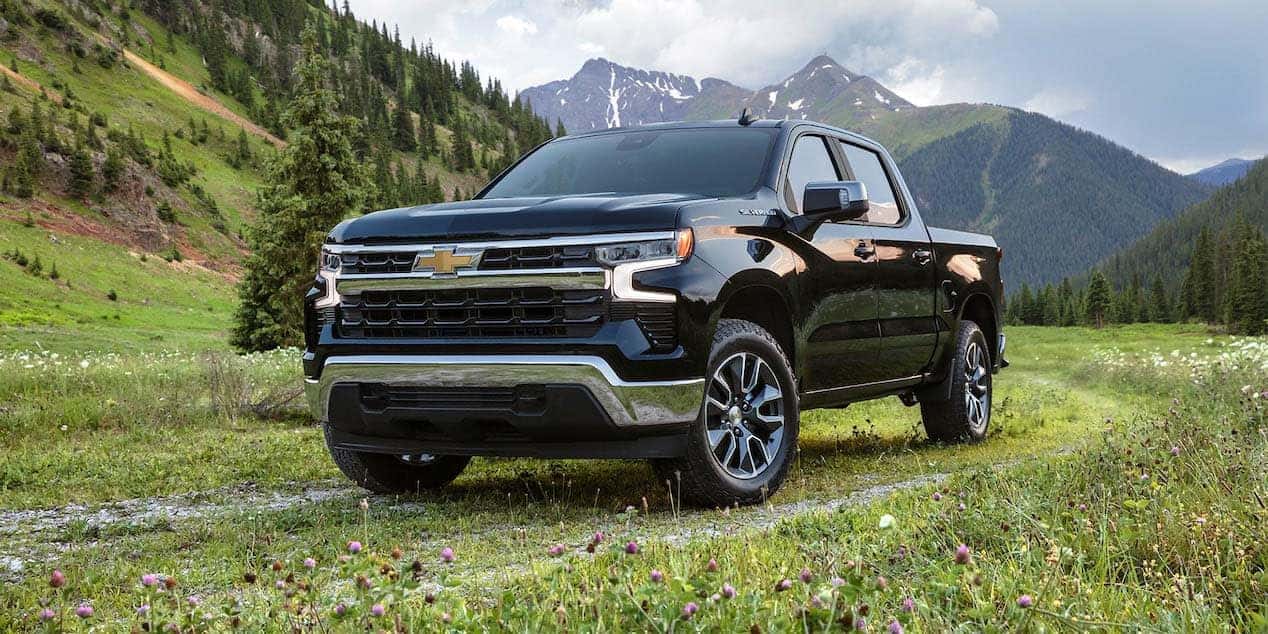 If you're searching for a full-size pickup truck, consider the new 2022 Chevrolet Silverado 1500. This year, Chevy made significant changes to enhance the interior design and safety features of its classic truck.
It's also introducing the newest model in its lineup, the highly impressive Silverado ZR2.
With so many available options, the 2022 Silverado is better than ever. Use this overview of the new Chevy Silverado to help you learn more about its outstanding features, impressive performance, and advanced technologies.
2022 Chevrolet Silverado 1500 Pricing
Pricing for the 2022 Chevy Silverado 1500 begins at $29,300 MSRP, making it an affordable option for those looking to upgrade or purchase a new full-size truck. Prices vary based on the model and options you choose.
Our sales team and finance experts at Dan Cummins Chevrolet Buick of Georgetown will work with you to find a payment plan that meets your needs and budget. Contact our staff today to learn more about financing options for a new Chevy Silverado.
---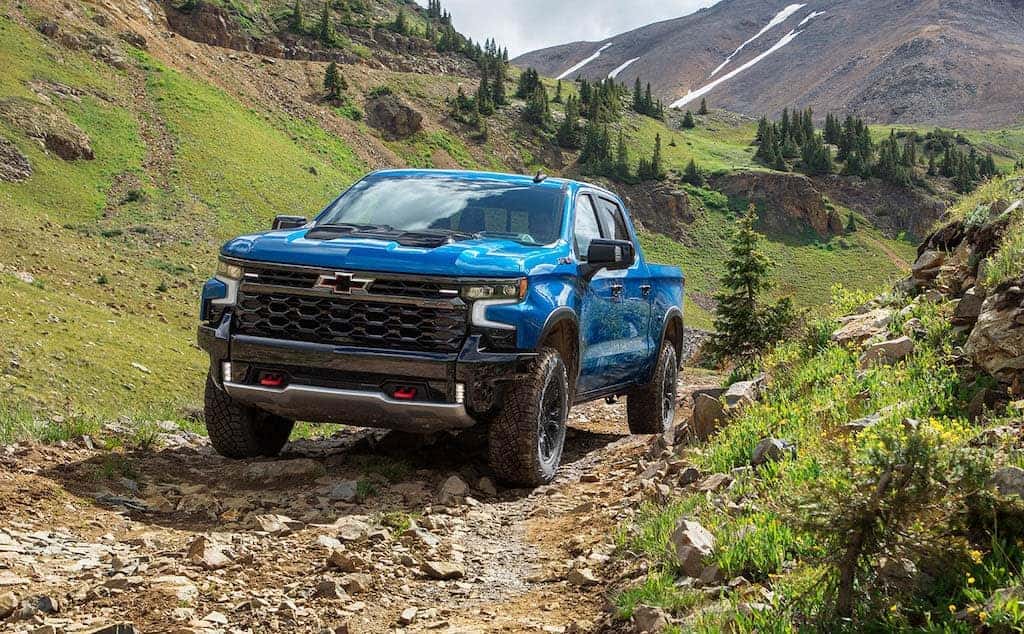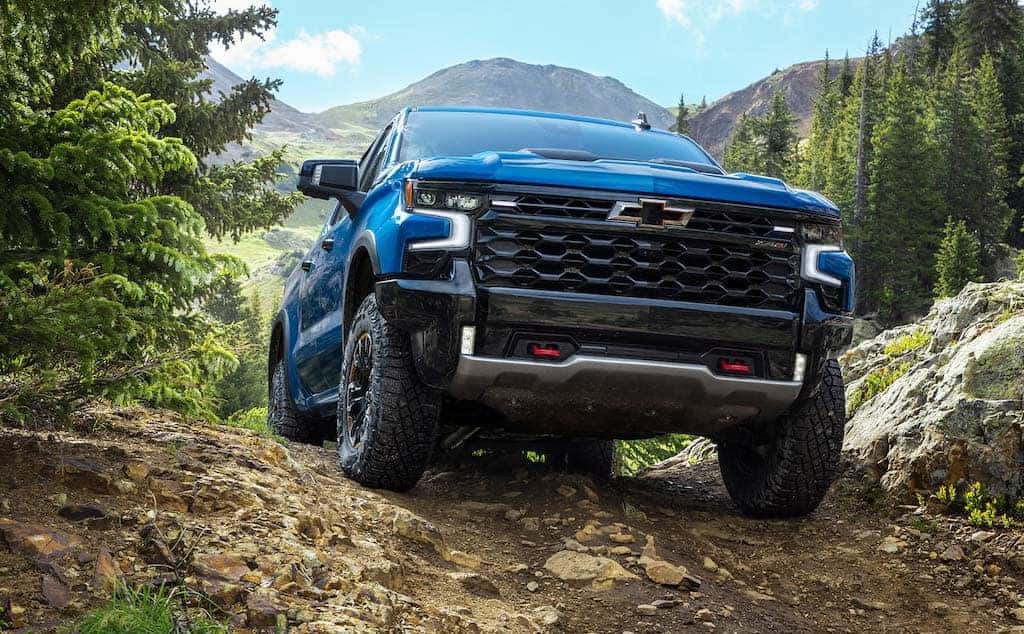 2022 Chevrolet Silverado 1500 Safety Features & Technology
The 2022 Chevy Silverado 1500 elevates the high-quality features you've come to expect from this classic full-size truck. With nine trim levels, a range of strong engines, and new safety and technology features, there's no better time to consider upgrading to the newest Silverado.
Dan Cummins Chevrolet Buick of Georgetown has a wide selection of 2022 Chevy Silverados to help you find one that fits your style and preferences. Contact our sales team or visit our location in Georgetown, Kentucky, to drive home in your new Chevy Silverado 1500.
Among the changes Chevy made to the 2022 Silverado, most trims now come standard with state-of-the-art safety and technology features to enhance your driving experience.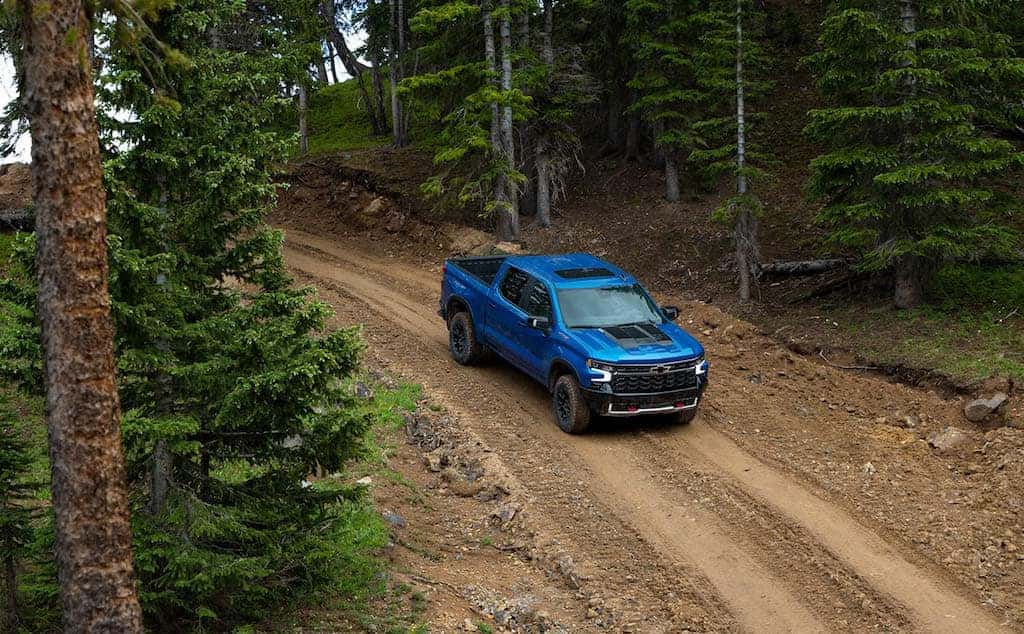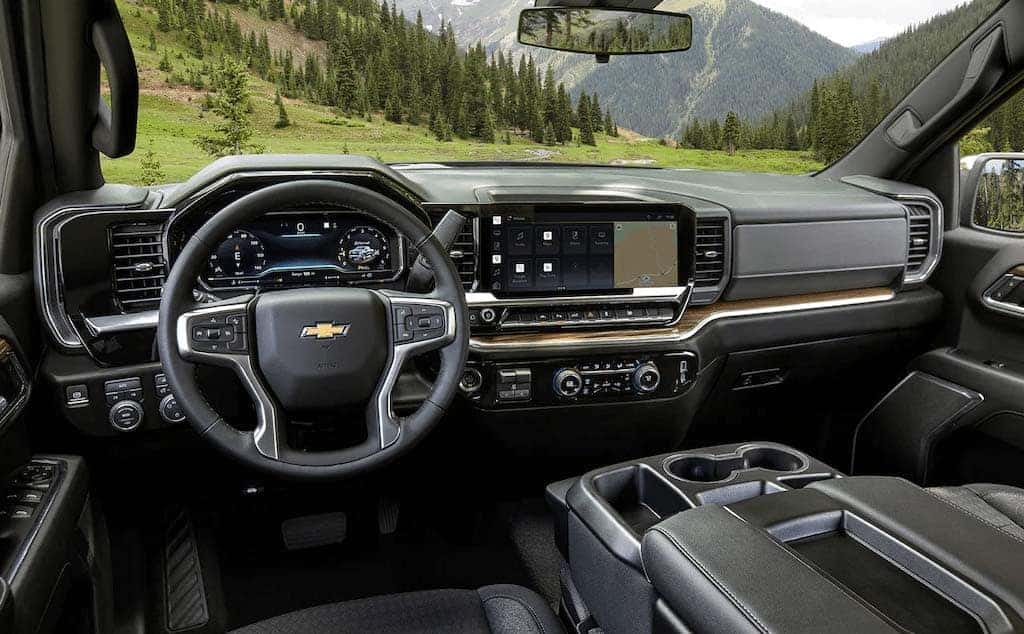 ---
2022 Chevrolet Silverado 1500 Trim Levels
Chevy offers nine trim levels for the 2022 Silverado 1500, each with plenty of options to meet your needs and preferences. With the 2022 release, Chevy has introduced its newest model, the first-ever Silverado ZR2.
With enhanced exterior features, such as front and rear electronic locking differentials and a high-approach front bumper, the ZR2 can provide comfort even during the most rugged off-roading experiences. It's an excellent choice if you're looking for a capable off-roading vehicle.
Other trim levels include the classic LT, the stately LTZ, the performance-driven LT Trail Boss, and the top-level High Country. Each trim has newly designed front ends, and all models from the LT and up feature new, high-quality interior materials. Between all available models, there are countless ways you can configure and customize the Silverado 1500.
All trims have a spacious crew cab and options for different bed lengths. The High Country trim offers leather seats and real wood trim for a high-quality feel. Here are the nine trim levels you can choose from when purchasing a new Silverado: WT, Custom, Custom Trail Boss, LT, RST, LT Trail Boss, LTZ, ZR2, High Country.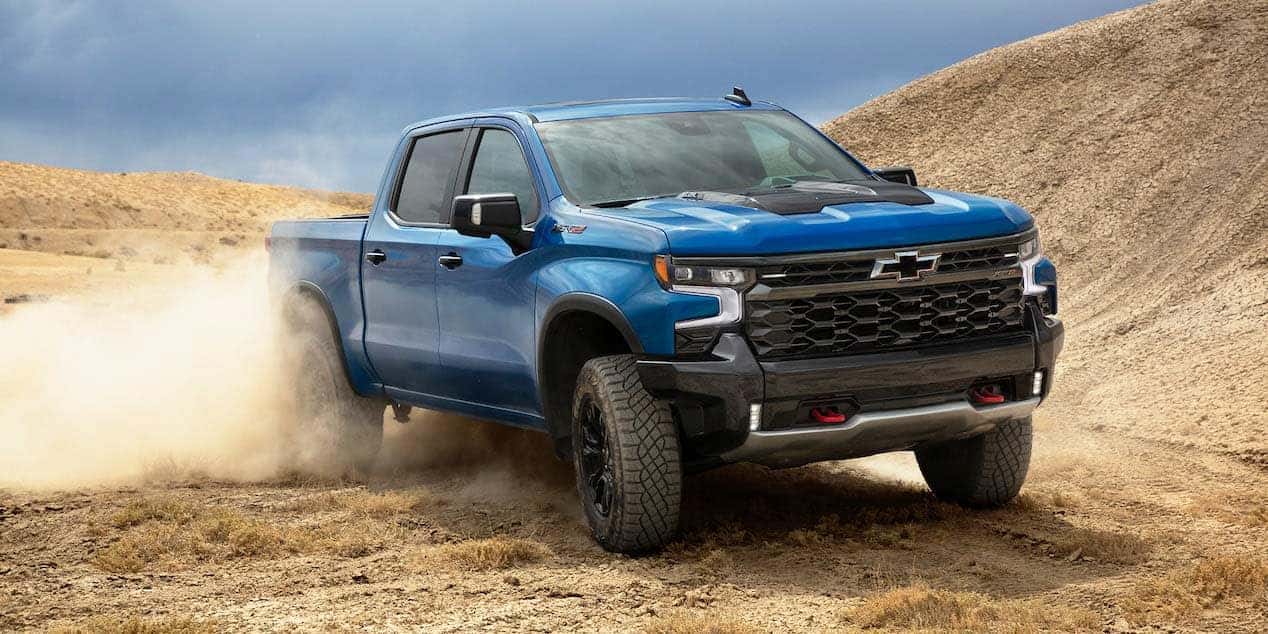 2022 Chevrolet Silverado 1500 Color Options
The 2022 Chevy Silverado 1500 comes in a wide range of colors, from vibrant reds to striking metallics to classic neutrals. New this year, Chevy has introduced three additional colors for the Silverado 1500: Dark Ash, Sand Dune, and Glacier Blue Metallic.
Each color compliments the truck's exterior features, which include redesigned grille and headlamps, an available multi-flex tailgate, and new 18-inch, 20-inch, and 22-inch wheel options.
Check out our selection of new Chevy trucks to help you find the perfect color to suit your personality. Here's a complete list of paint colors for the 2022 Silverado.
---
Cherry Red Tintcoat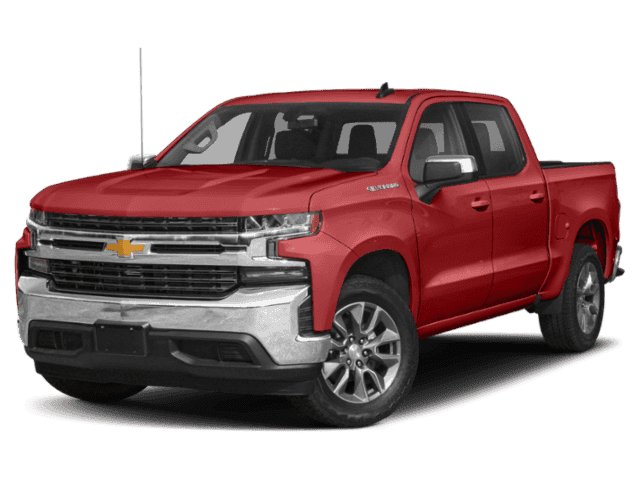 Red Hot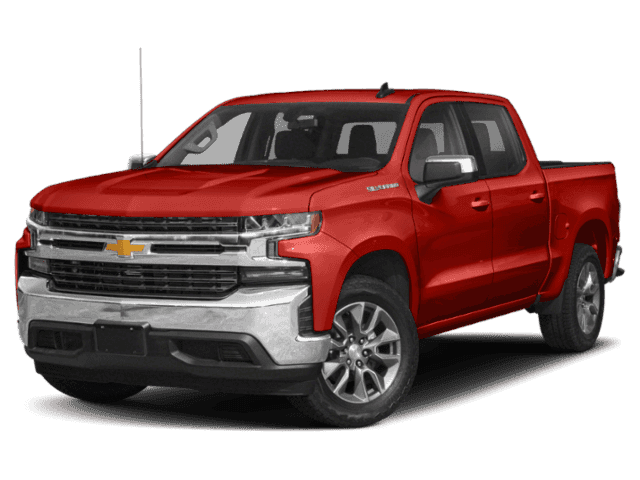 Satin Steel Metallic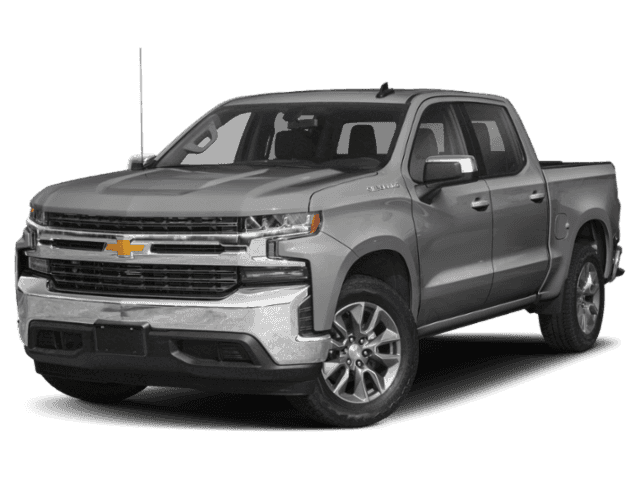 Northsky Blue Metallic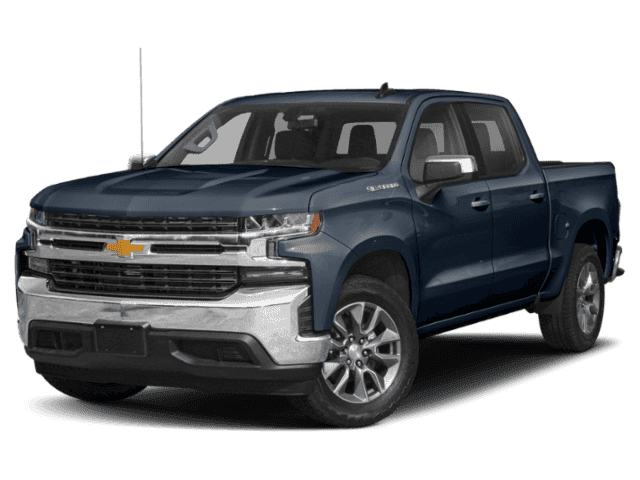 Silver Ice Metallic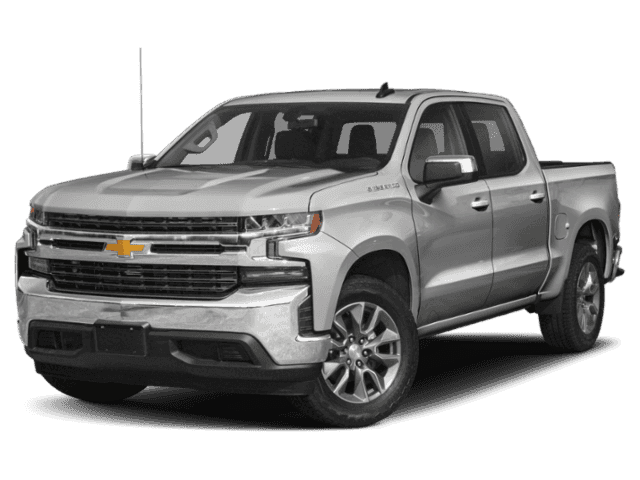 Summit White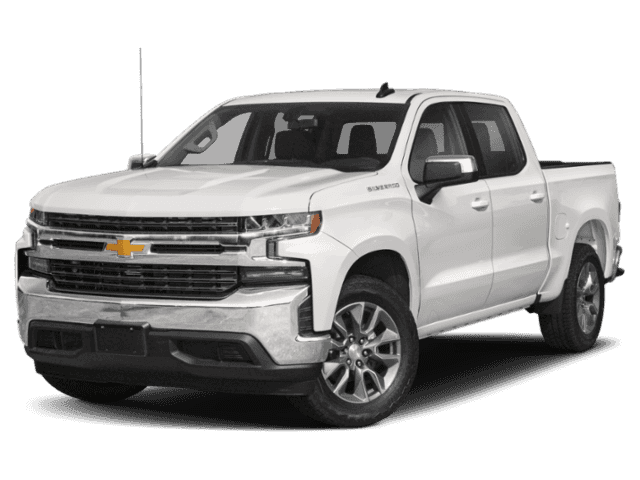 Black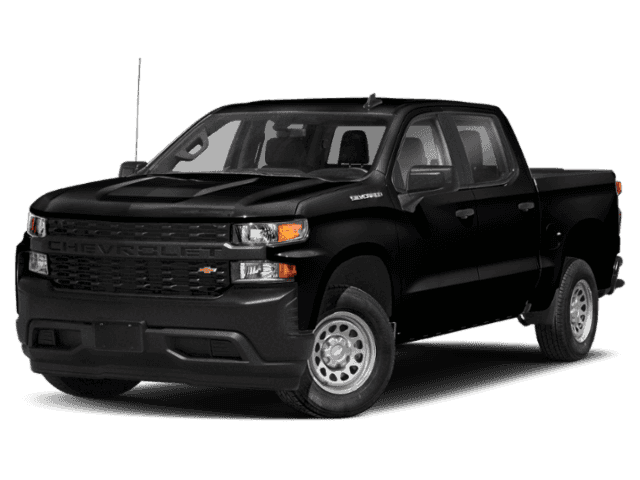 Shadow Gray Metallic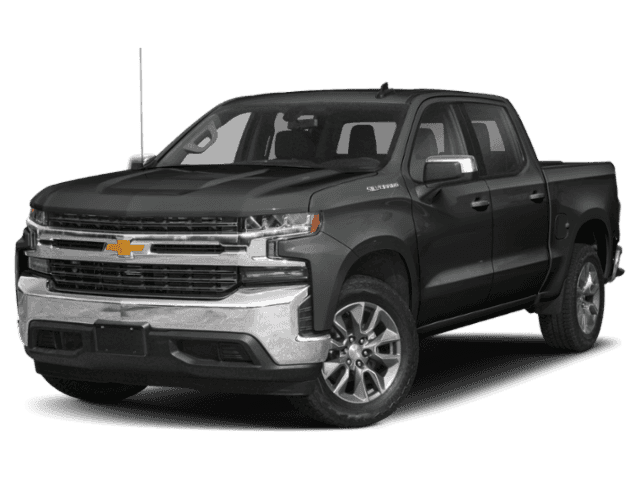 Oxford Brown Metallic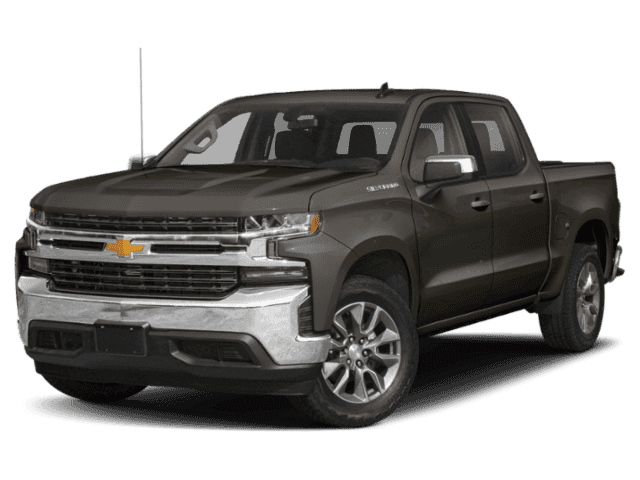 Dark Ash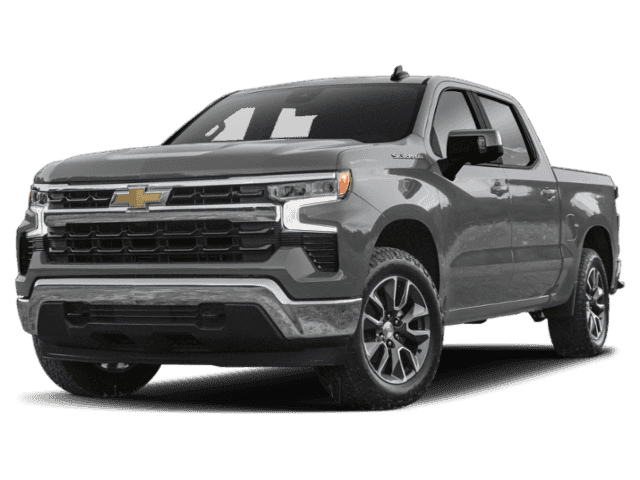 Sand Dune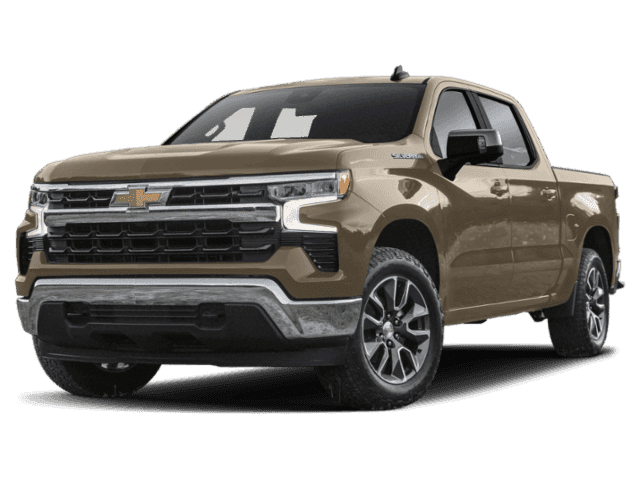 Glacier Blue Metallic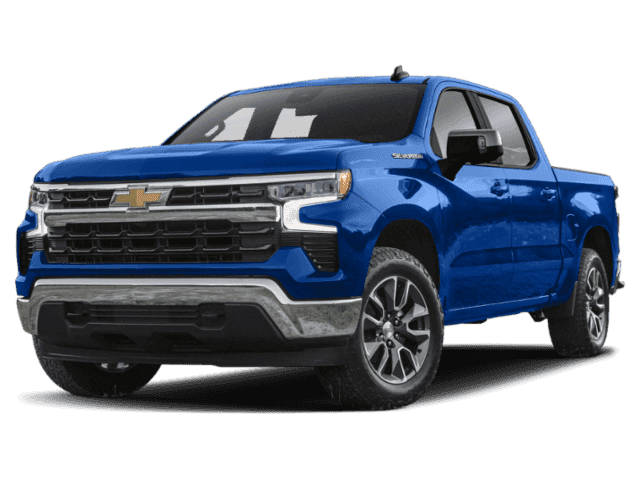 Now that you're familiar with its superior performance, wide range of options, and advanced safety features, are you ready to take the next step to purchase a 2022 Chevy Silverado? Contact our team of sales experts or visit us in Georgetown, Kentucky, to make the 2022 Silverado your next vehicle.