The New 2023 Chevrolet Corvette Z06
Every lane is victory lane.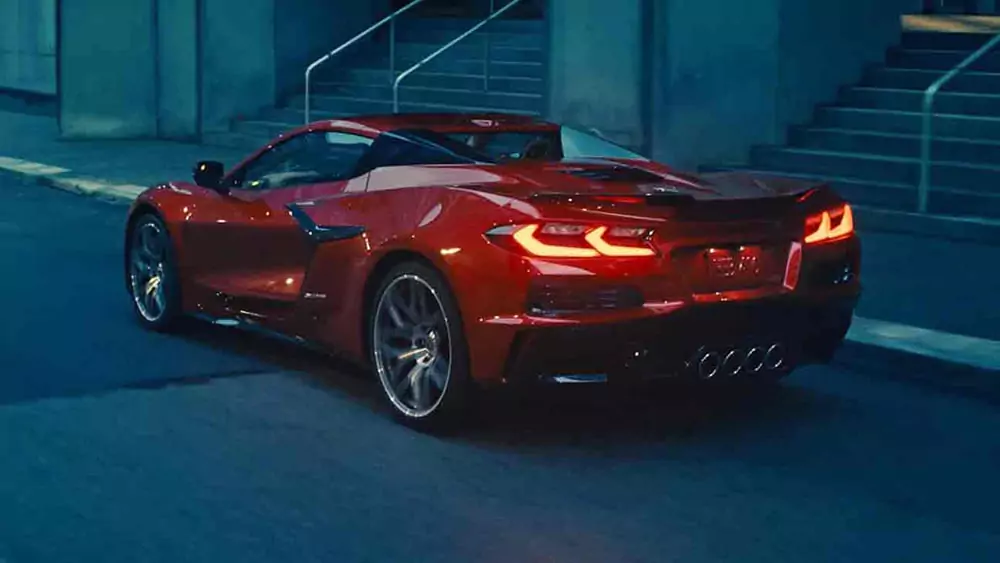 Putting the world on notice.
Reveals will never be the same. See the cinematic debut of the All-New 2023 Corvette Z06. A feature film that shows what it takes to create the most legendary Corvette Z06 yet.
Check out our Z06 panel discussion to get a look behind the scenes with Corvette experts and understand how this vehicle was brought to the streets.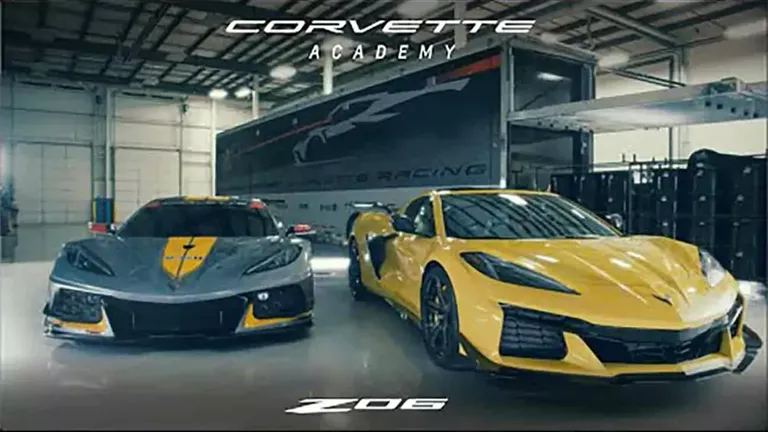 Codeveloped With An IMSA Champion
Engineers break down exactly how they combined track-tuned performance and street smarts to give Z06 race car status.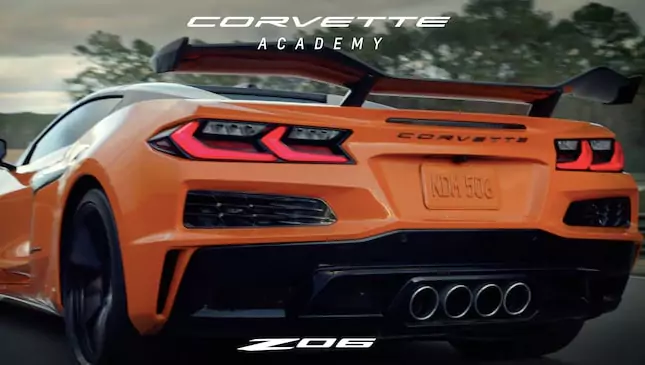 A Glorious Exhaust Note
Learn how the development of a unique exhaust system led to the unmistakable scream of the Z06 engine and other sound options.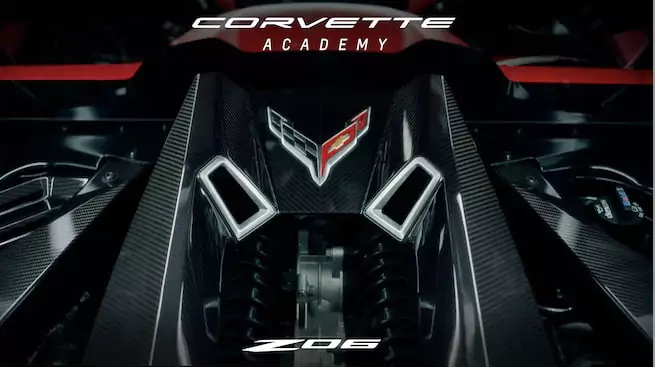 Flat Plane Fury
Go under the hood with the engineers who designed the greatest production Corvette engine ever.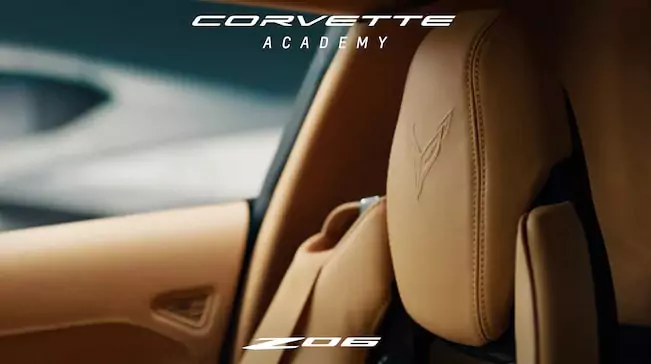 The Beauty Within The Beast
The thrill of racing meets stunning design and craftsmanship. See how meticulous attention to detail elevates the visceral and emotional experience of driving the ultimate supercar – Z06.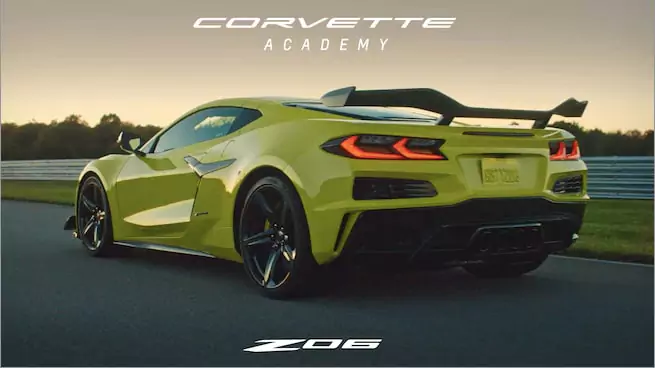 Conquer The Air
Discover the breakthroughs achieved by top designers on the Corvette team while developing Z06 aerodynamics and track performance.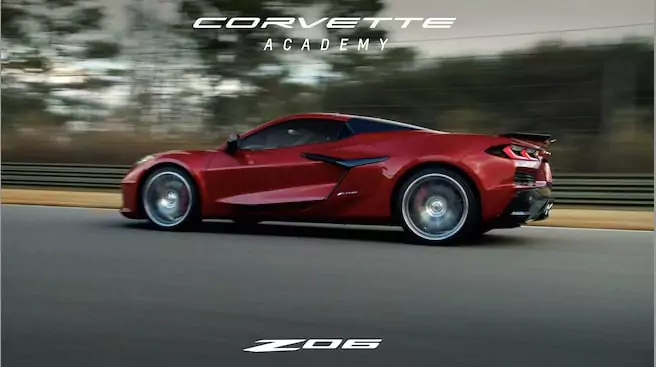 Driven To Be The Best
Hear from the passionate engineers and designers who developed this masterpiece as they explain how Z06 amplifies the Corvette legacy and describe how they put the world on notice with the ultimate supercar.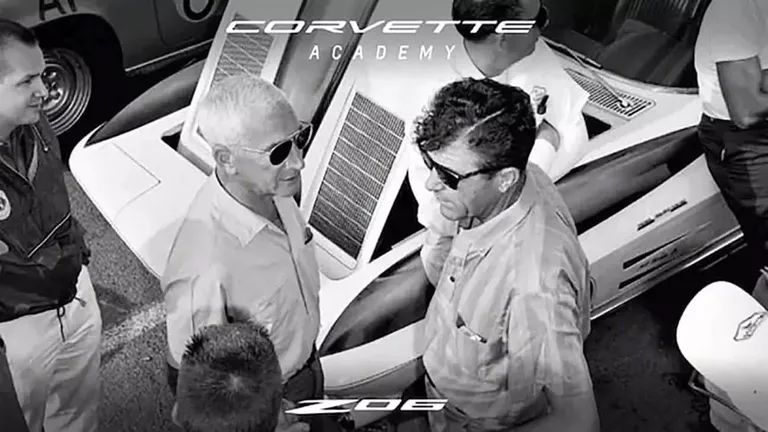 From Dream To Mid-Engine Destiny
A man with a vision, Zora Arkus-Duntov, the father of the Corvette, dreamed of bringing to life a mid-engine Z06. This retrospective travels through generations of Corvette development and dives into how Zora's goal has finally come to life.
Performance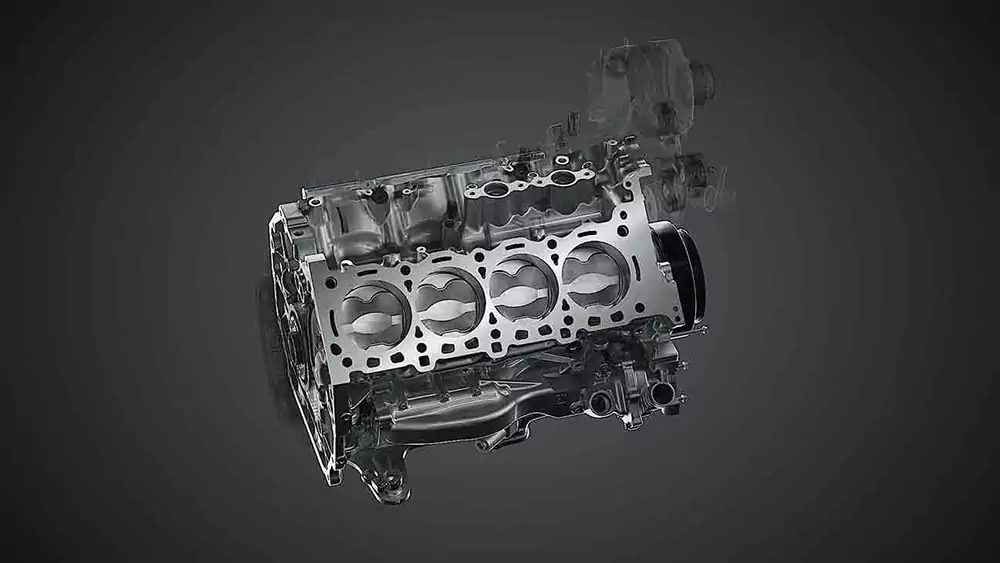 Block/Lube System
4.4 in./111.76 mm bore centers with 4.1 in./104.25 mm bore help continue a rich heritage of Chevrolet small block engines. Continuously variable pressure delivery coupled with six scavenge stages helps ensure optimal oil delivery for the ultimate in track capability.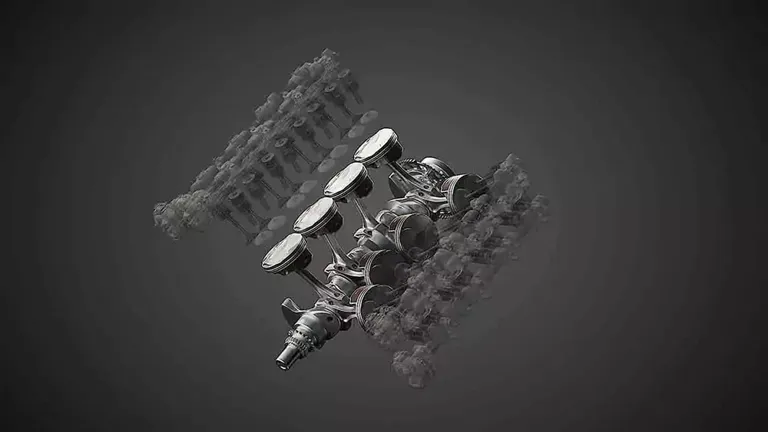 Flat-Plane Crank
A flat-plane crankshaft allows balanced bank to bank air flow and provides low rotational inertia. Light weight forged titanium connecting rods, and low-profile forged pistons allow rapid rpm changes as well as high engine speeds.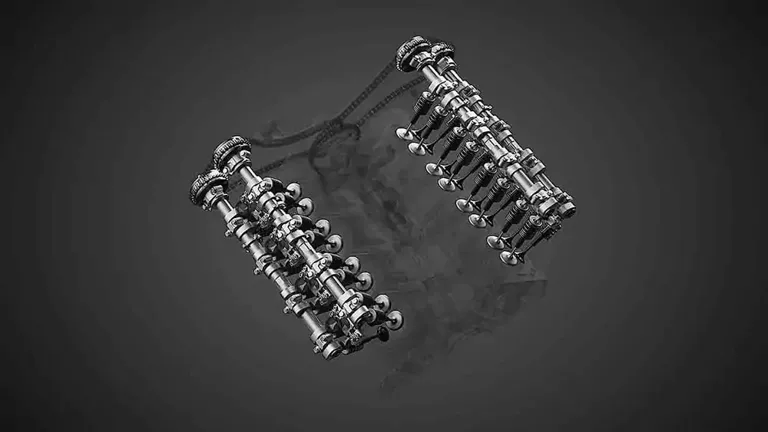 Dohc Valvetrain
Titanium intake valves with dual valve springs enable precise valvetrain control at high engine speeds, providing optimal track performance.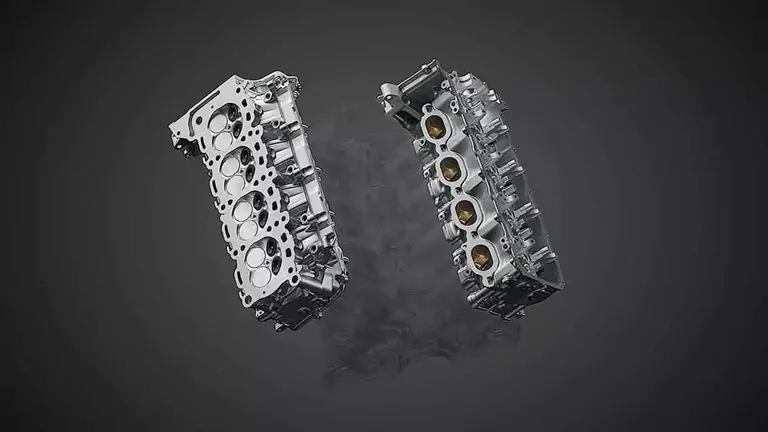 Cylinder Heads
Ports and combustion chambers have been CNC machined for improved airflow, giving the Z06 race car control for engine breathing and combustion.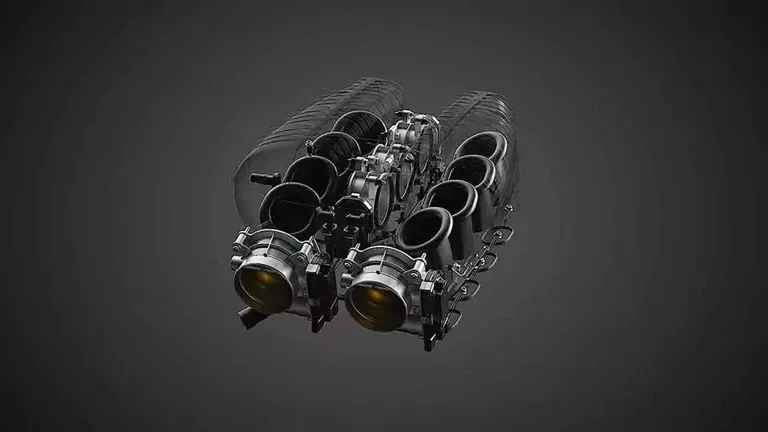 Air Intake
Dual throttle bodies and triple tuning valves enable more airflow and optimize engine breathing at high speeds.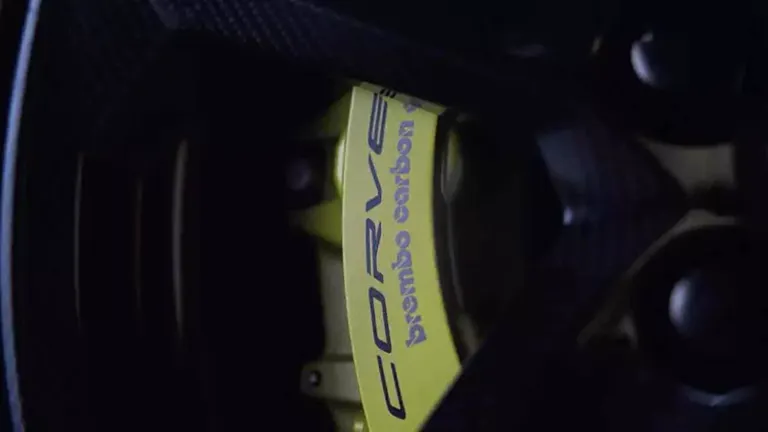 Superb Stopping power.
A car this capable requires some serious braking ability, and its standard 6-piston front/4-piston rear brakes are designed to give you just that. Available carbon ceramic brakes provide state-of-the-art braking performance for track demands.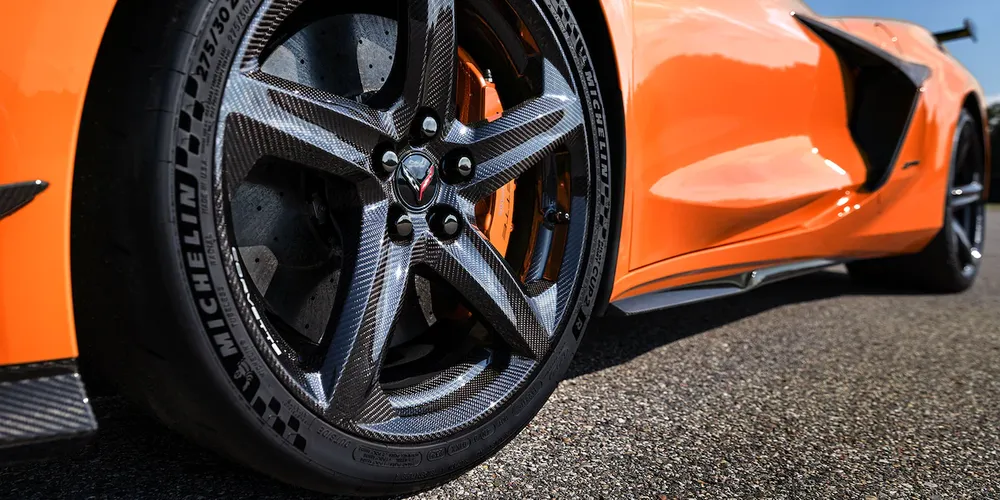 Magnetic Ride Control™ 4.0
This standard advanced damping system reads the road every millisecond and adapts in as little as 10 –15 milliseconds, giving you the confidence and control to push harder while staying planted to the asphalt.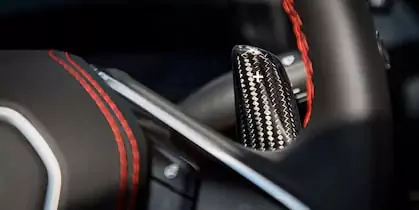 8-Speed Dual-Clutch Transmission
When milliseconds count, you want a transmission with lightning-quick shifts. The 8-speed dual-clutch transmission is designed to provide just that. It combines the smoothness of an automatic with the action and control of a manual.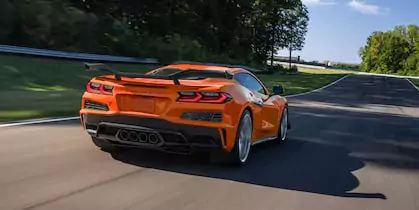 Performance Data Recorder
Become one with the car with this digital driving coach. Capture acceleration speed, braking, gear choice, sound and more in crisp 1080p, helping you improve lap times.
Design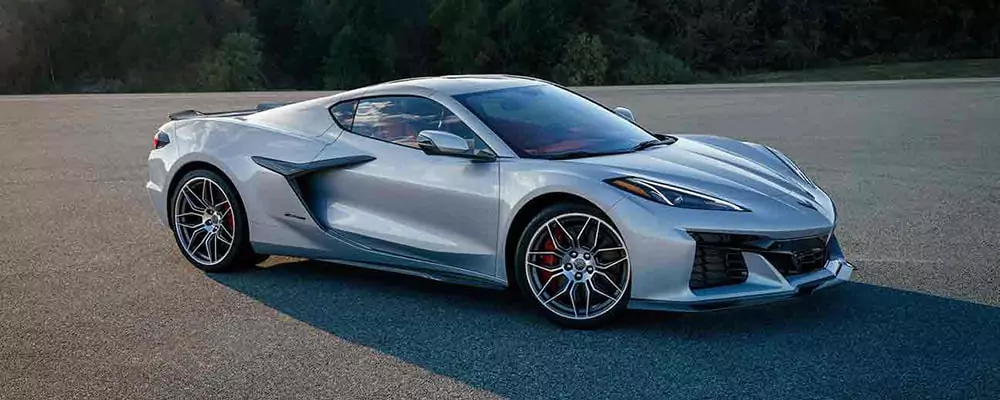 Sculpted To Soar.
The striking exterior of Z06 features wider fenders, quarter panels and fascias than Stingray, resulting in a form as commanding as it is functional. The standard ground effects and spoiler optimize aerodynamic drag and powertrain cooling efficiency. Replaceable spoiler wickerbills, rear brake cooling ducts, removable front fascia panel and front underwing stall gurneys increase downforce, keeping the Z06 poised and planted as you round the track.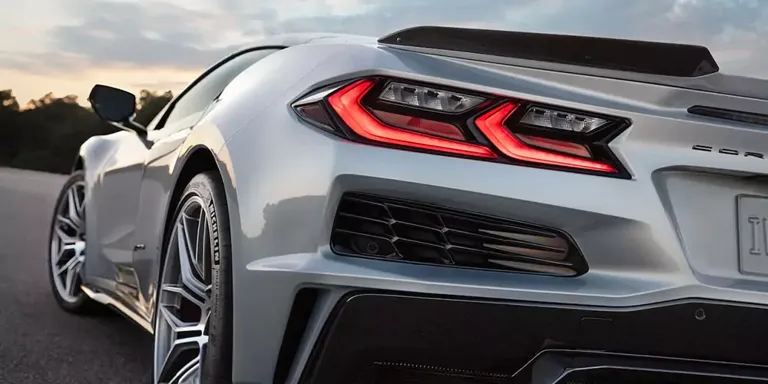 Spoilers
Available in body color or Carbon Flash, its standard spoiler includes installable track wickers for greater downforce. The available high wing carbon-fiber spoiler is available in visible carbon-fiber or Carbon Flash Metallic-painted and provides even more downforce to help keep you planted at the track and beyond.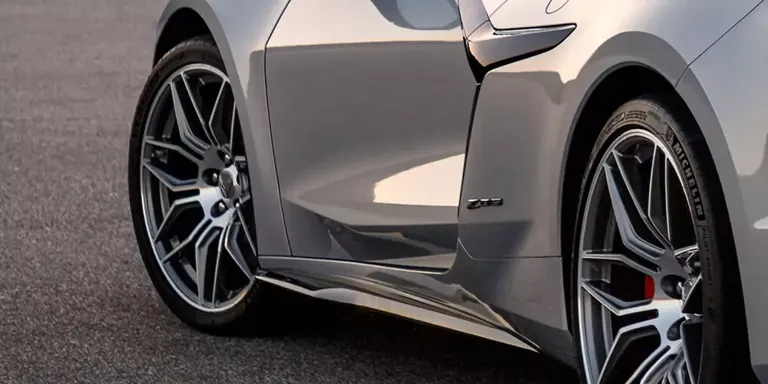 Available Carbon-fiber Ground Effects
Achieve improved aerodynamics with ground effects, available in visible carbon-fiber and Carbon Flash Metallic-painted.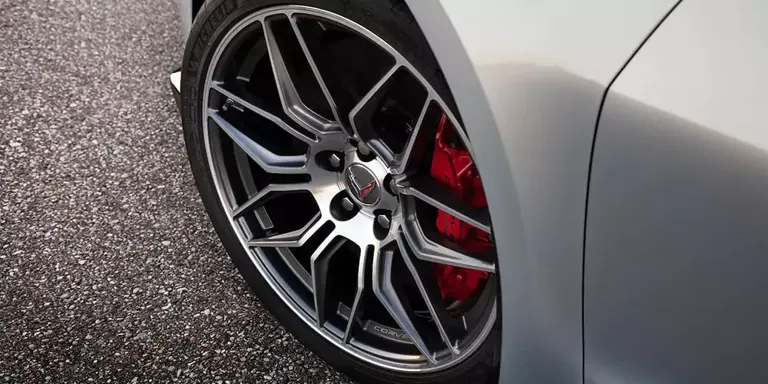 Eight Wheel Options
Eight wheel options give you the flexibility to tailor your Z06 to your exact specifications.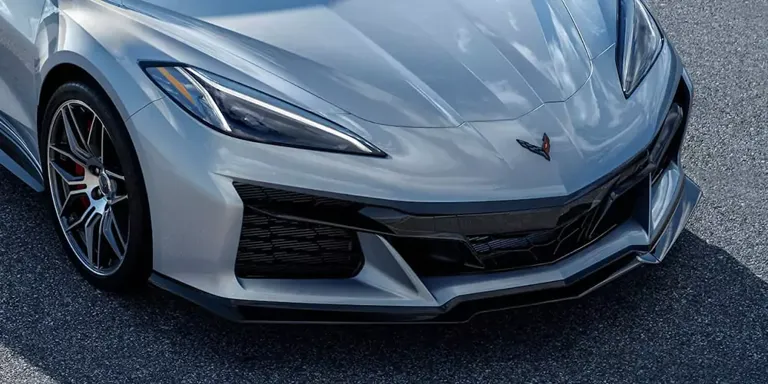 Wider Fascias
Z06 is 3.6 inches wider than Stingray, providing a number of grip and handling benefits.

Carbon-Fiber Interior Package Level 2
Exclusive to Z06, this package provides carbon-fiber interior trim, console, instrument panel and door panels. Due to current supply-chain shortages, certain features shown have limited or late availability, or are no longer available. See the window label or a dealer regarding the features on an individual vehicle.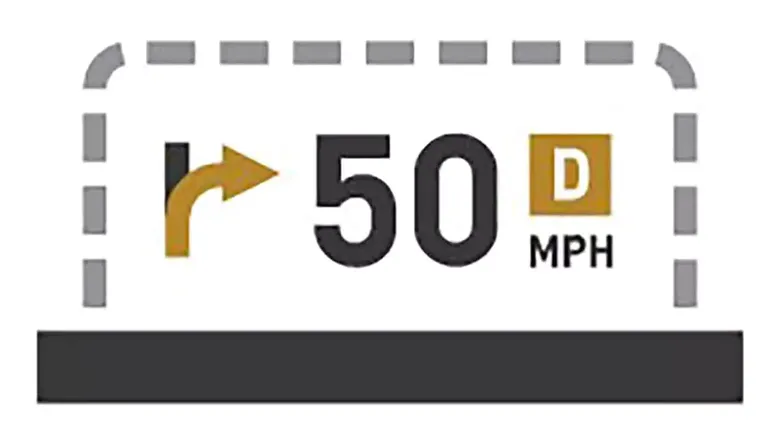 Head-Up Display
Keep your eyes on the track with this intuitive display that projects information from the Driver Information Center onto the windshield.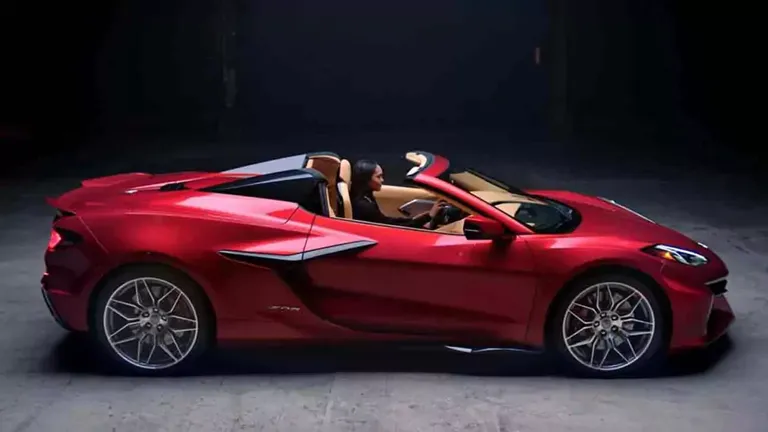 A Quick Trip From Track To Top Down.
After the win comes the wind. The retractable hardtop roof flows seamlessly into the body design, so performance stays high when the top comes down.
New 2023 Chevrolet Corvette Z06 – Gallery
2023 Corvette Z06 – Available Model Trims
Disclaimer
Product information may feature optional equipment and accessories. Please see Dan Cummins Chevrolet Buick Of Georgetown for specific product availability.