What the Chevy Silverado Can Do for You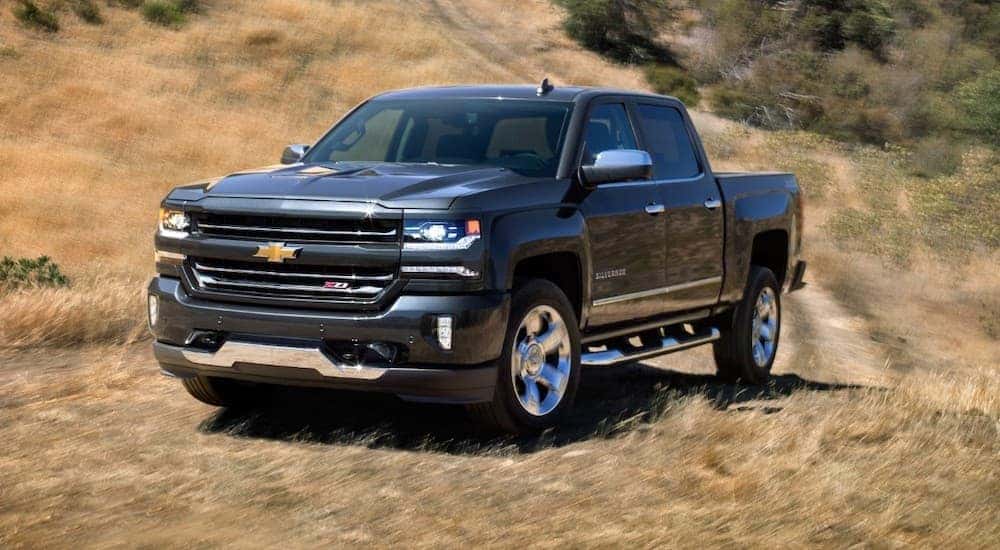 The great thing about the auto industry, and especially the modern Chevy lineup of vehicles, is that there are so many options available, making it easy to find the model that is just right for you. For example, if you're looking for a pickup at our Lexington used Chevy dealership, then you will have a number of great trucks available to you. For a lot of people, the Chevy Silverado is the clear choice for the right pickup to meet all of your needs. If you want a smaller option, then consider the Chevy Colorado, but generally, the Silverado is the way to go.
Consider this: for years, the Chevy Silverado has won numerous awards across the industry for performance, reliability, and resale value. This should tell you something about the kind of incredible engineering that has gone into making the Silverado one of the most popular trucks on the road. Since it's so popular, this also means that you will find a great selection of different Silverado models to choose from at your used Chevy dealership. But even so, picking the right one comes down to not only recognizing the quality of these vehicles but also determining what they can do for you.
Chevy Silverado Basics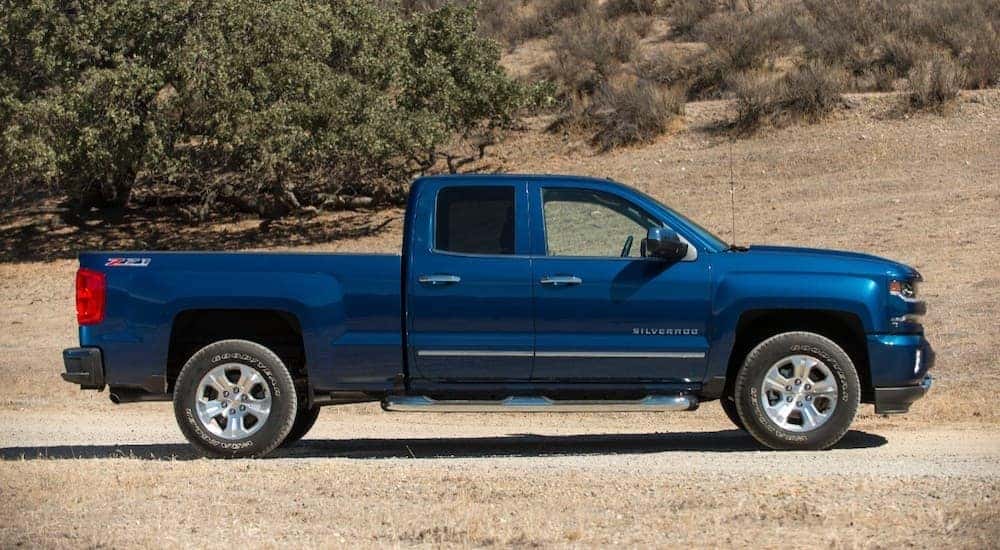 Before we get into details about different Silverado models and awards they've won over the years, let's take a moment to look at what the Silverado is all about. The Chevy Silverado is a full-size, light-duty truck that has been available throughout the years in a wide range of configurations, offering you different cab sizes and bed lengths. This is a truck that's all about options. Over the years, there have been many different configurations, engines to choose from, and trim levels available – not to mention numerous packages and other features.
Within the Chevy lineup of trucks, the Silverado represents the middle-way of pickup options available. There's also the Chevy Colorado, a midsize truck, and the Silverado HD series, which are full-size heavy-duty trucks. Between these options, you'll find the standard Silverado; think of it as the "just right" between the possibly "too big" and "too small" options. That size makes it a great choice for a wide range of truck owners, which is why it has been so popular throughout the years.
As a full-size pickup, the Chevy Silverado still has excellent performance, with great towing capacity and payload available. If you're looking for a work truck, then finding a Silverado at your used Chevy dealership can be the perfect choice. Whether you need to load up the bed with lumber or pull a trailer full of tools behind you, the Silverado can handle it. And since it isn't as large as the HD models, it's a great choice for enjoying the weekend: it can pull a boat behind it just as easily as a trailer full of tools and building materials.
Simply put, the Silverado is going to give you the best all-around performance and the muscle to handle a wide range of tasks, without going overboard. Towing capacities and payloads for the Chevy Silverado can vary between different years, engines, and other options, but overall they are excellent. If you have a trailer, boat, camper, or anything else you need to tow behind your vehicle, then it's a good bet that the Silverado is the way to go. Just be sure to look at the details for any specific used Silverado you're interested in before buying.
Award-Winning Chevy Design
Now that we have a sense of what the Silverado is as a truck, why should you choose it when looking at all of the other options available? For one thing, it has won numerous awards year after year from a wide range of auto industry experts and organizations. Few other trucks have been as frequently offered praise as the Chevy Silverado, so it's a great choice no matter what model year you're looking at.
For example, in 2020, the Kelly Blue Book (KBB) named the Chevy Silverado as one of its Top 10 Best Resale Value options, and the Silverado also won the KBB 5-Year Cost to Own award for Full-Size Pickup Truck. If you're interested in a more powerful option, then know that in 2020 JD Power named the Chevy Silverado HD the Most Dependable Large Heavy Duty Pickup on the market. Similarly, the HD Series won KBB Best Resale Value for full-size heavy-duty trucks, which demonstrates their longevity.
We can also look at awards over the last few years: in 2017, JD Power named the Chevy Silverado with Quality Award Winner for Large Light Duty Pickups; while the 2017 Silverado 2500HD was awarded Highest Quality for Large Heavy Duty Pickup. In 2015, the Silverado was awarded Highest Quality for Large Light Duty Pickup, the 2012 Silverado 2500HD was awarded Most Dependable Large Heavy Duty Pickup, and the 2015 Chevy Colorado was given the award for Best Performance for a Midsize Pickup.
As you can see, you really can't go wrong with any of the trucks at your used Chevy dealership, but the Silverado is simply an ideal choice for the widest range of drivers. Year after year, Chevy trucks receive awards for performance, dependability, and overall quality. So no matter what year you're looking at when considering a used Silverado, you'll get a terrific truck that will treat you well for a long time to come.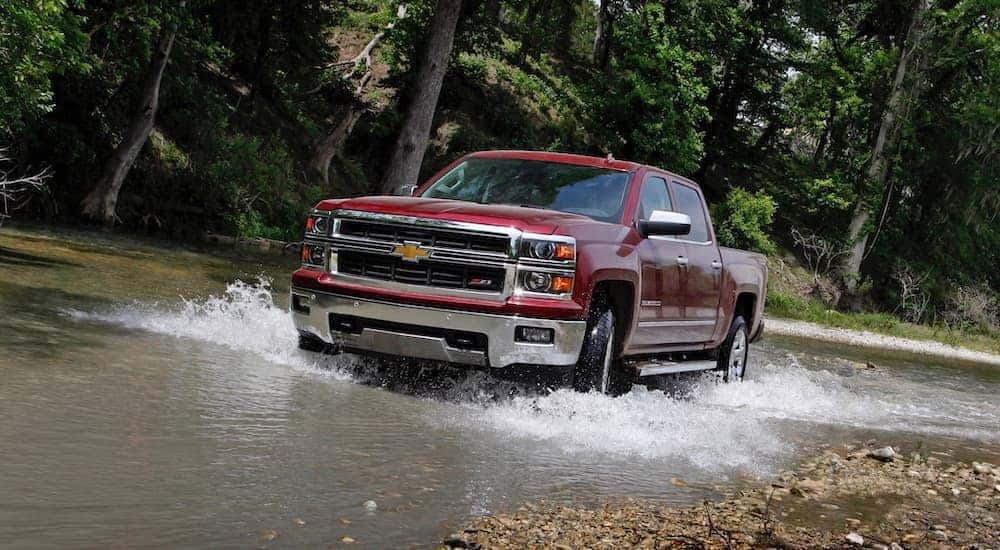 Which Silverado is Right for You?
Even if you've decided that the Silverado is the right truck for what you need, then you might still be wondering which model you should choose. Pickup trucks come in a wide variety of configurations with lots of engine options, and shopping used means you also have the choice between different model years and generations. When it comes to configurations, the roomy four-door crew cab models are the most popular and can even serve as comfortable family vehicles. However, if you want a no-frills work truck with a large bed, there are Silverado configurations that will meet your needs as well.
When it comes to model years, most of the Silverados on the used market come from either the second or third generations. The second generation ran from 2007 to 2013, offering a good budget option that still provides plenty of power and modern features. If you find a truck with the optional 6.2-liter V8 engine, you can even enjoy over 400 horsepower in an affordable pickup. The third generation was introduced for 2014 and brought more power and more technology, making them great all-around choices.
Let Us Help You
When shopping for a vehicle that offers as many choices as the Silverado, it is important to have a dealer that you can trust by your side. Dan Cummins Chevrolet Buick of Georgetown works hard to be the best Lexington used Chevy dealership around and can help you through every step of the car-buying process. From choosing the right truck for your needs to securing financing, our team has the knowledge you need to make your purchase a success. No matter what you're looking for in a truck, we're here to help. Come visit Dan Cummins Chevrolet Buick of Georgetown today to get started on finding your used Silverado.