Silverado 1500 vs Silverado 2500: Which Chevy Silverado is Best?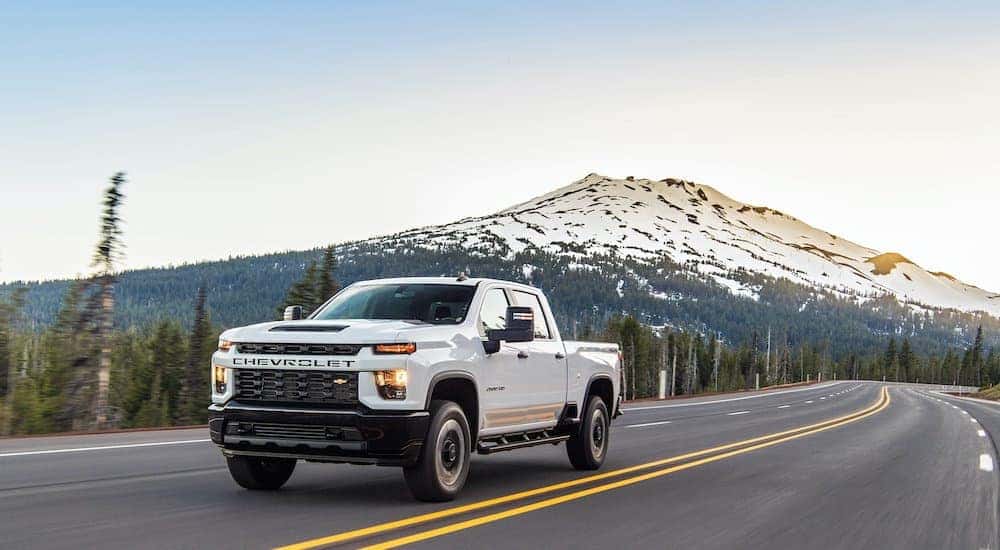 So, you're looking to buy one of the many Chevy trucks available on the market – that's a good decision on your part. That said, you're new to the Chevy truck scene and don't know where to start. After all, there are a lot of Chevy trucks to choose from. Chevrolet has been the dominant name in pickup trucks for as long as pickup trucks have been a concept, so this should not come as a surprise. This reputation is especially prevalent in one specific model of Chevy trucks, the Chevy Silverado.
The Silverado has been Chevy's full-size model since it replaced the C/K series in 1999. However, despite its big name, there's more to buying a Silverado than buying it on name alone. Believe it or not, there are two different types of Silverado that offer vastly different driving experiences. These are the light-duty Silverado and the more powerful Silverado HD (heavy duty). The former is a single model – the half-ton Silverado 1500, while the latter has two separate models – the three-quarter-ton Silverado 2500 and the one-ton Silverado 3500.
The Silverado 3500 is designed for towing the largest loads, and if you need its impressive capabilities, then you will probably already know. However, as someone who needs a rugged truck, are you better off with a Silverado 1500 or a Silverado 2500? Both of these models have their own distinct focus, and understanding which one is right for you requires a basic knowledge of their design and features.
So, What's the Difference?
When it comes down to it, each variant of the Silverado has its own set of pros and cons, and each is going to offer a very different drive. Naturally, making the correct choice is going to be the difference between buying a truck that you're going to love driving and one that doesn't suit your specific needs and preferences. Luckily, the differences are very clear, and with a little insight, you'll be able to choose the best Chevy Silverado for you.
To put it simply, the Chevy Silverado 1500 is a light-duty pickup truck, with a much smaller design than the heavy-duty Silverado 2500. Smaller doesn't necessarily equate to being bad for a pickup – there are plenty of reasons to want a more compact truck after all, from agility to fuel economy. And while it may be small compared to the Silverado 2500, the Silverado 1500 is still a large and extremely capable truck.
On the other hand, the Chevy Silverado 2500 is a much heavier pickup. In this case, the Silverado 2500 is better designed for the driver looking to use their vehicle more for its payload and towing capacity than speed and comfort. The Chevy Silverado 2500 offers a larger standard bed, which means that it can offer far more cargo space than the Silverado 1500. This is, of course, in addition to its standard 6.6L gas engine and optional 6.6L turbo-diesel. Altogether, this means that the Silverado 2500 can carry more cargo and drive in more difficult conditions.
Because it has very capable engines and a tougher body, the Silverado 2500 boasts an incredible towing capacity of up to 18,510 lbs, while the Silverado 1500 tops out at 13,300 lbs. When it comes to payload, the heavy-duty truck again comes out on top with a maximum load of up to 3,970 lbs against 2,280 lbs for the light-duty version. While this extra capability may not matter for your needs, it is critical to keep in mind if you are buying a truck for serious work or to pull a heavy trailer. However, capability alone does not determine if a truck is right for you.
What About Comfort?
Of course, there is more to a pickup truck than just its ability to carry cargo and perform in difficult road conditions. When it comes to a Chevy truck, its mix of comfort and versatility is what makes for the smooth drive that it's known for. In short, we want a drive that is not only strong and well-rounded but also comfortable in a way that many pickup trucks fail to achieve. Luckily, Chevy has made a very comfortable drive in both the Silverado 1500 and the Silverado 2500. However, the comfort experience of the Silverado is not cut equally between the two key variants. Rather, each offers something to comfort and versatility based on their difference in design.
The largest difference between the Silverado 1500 and the Silverado 2500 is ride quality and handling. In order to achieve its much higher payload and tow ratings, the Silverado 2500 uses a more rugged and tougher suspension. While this makes it much more confident when being used for serious work, when you are driving a Silverado 2500 with an empty bed and no trailer, this beefed-up suspension will result in a more rigid and bouncy ride. In comparison, the Silverado 1500 provides a more car-like experience with a more comfortable and easier-handling suspension.
Even apart from the suspension differences, the Silverado 1500 is a faster and more agile vehicle. Generally, smaller vehicles tend to be more mobile, handling road conditions more smoothly and providing more responsive acceleration. While this makes the Silverado 1500 perfect for those who want a faster pickup truck for highway driving or off-road adventure, this also has implications for comfort as well. In general, the Silverado 2500 is better suited for use as a work vehicle, while the Silverado 1500 is better suited for use as an everyday personal vehicle.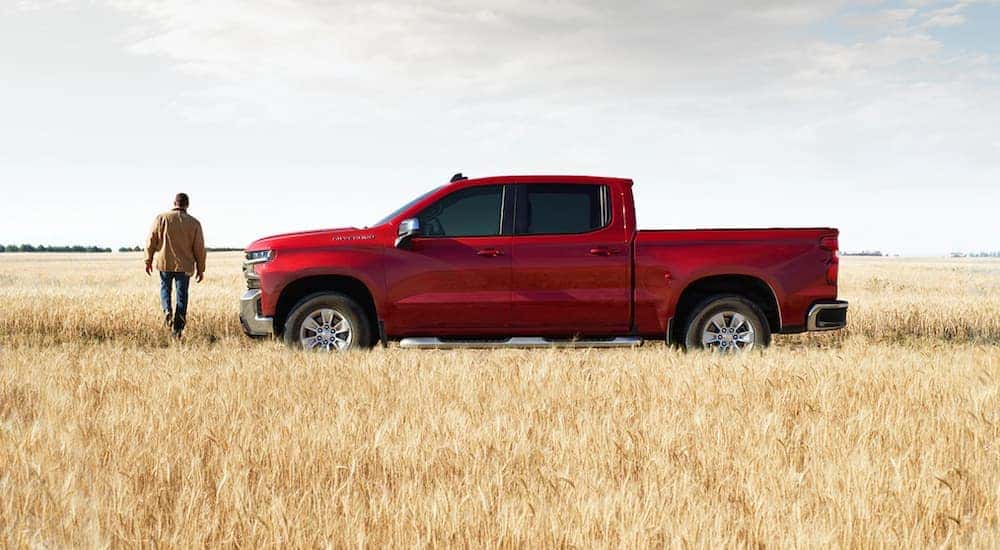 Which Is for Me?
Choosing a Silverado takes a lot of contemplation if you're looking to buy a vehicle that will suit you. Both the Chevy Silverado 1500 and the Silverado 2500 have different features that are unique to their model. Naturally, while it is ultimately up to your own preference in a vehicle, the pickup truck that you'll enjoy the most can be very easily seen by the type of person you are.
The Silverado 2500 is a very large pickup truck, much larger than the Silverado 1500. While this does mean that it will take longer to build velocity, as well as having a generally worse fuel economy than its counterpart, it excels in towing capacity and has more overall horsepower to tackle difficult road conditions. Altogether, for those willing to pay a little more than for the Silverado 1500, the Silverado 2500 is perfect for those who need to tow heavier equipment for work.
The Silverado 1500, on the other hand, is a little more modest. Although its smaller size makes towing large loads more difficult (although it is still a full-size truck that can easily tow over 6 tons), it excels in fuel economy and is generally more mobile than the Silverado 2500. In the end, the Silverado 1500 is a more suitable vehicle for the everyday driver, as it will save you money at the gas pump and give you a more comfortable ride while still being able to handle most tasks with ease.
Conclusion
In the end, there is a lot that goes into designing a pickup truck. Each model, the Chevy Silverado included, offers variants to optimize the driving experience for specific needs. In the Silverado's case, it has the large Silverado 2500 for those who need more towing capacity on a daily basis. This is also in addition to the Silverado 1500, a light pickup truck designed to offer a well-rounded experience for all types of drivers. Still unsure which one is right for you? Drop by Dan Cummins Chevy Buick of Georgetown to chat with the experts and explore the best Chevy inventory in the Lexington area.