Performance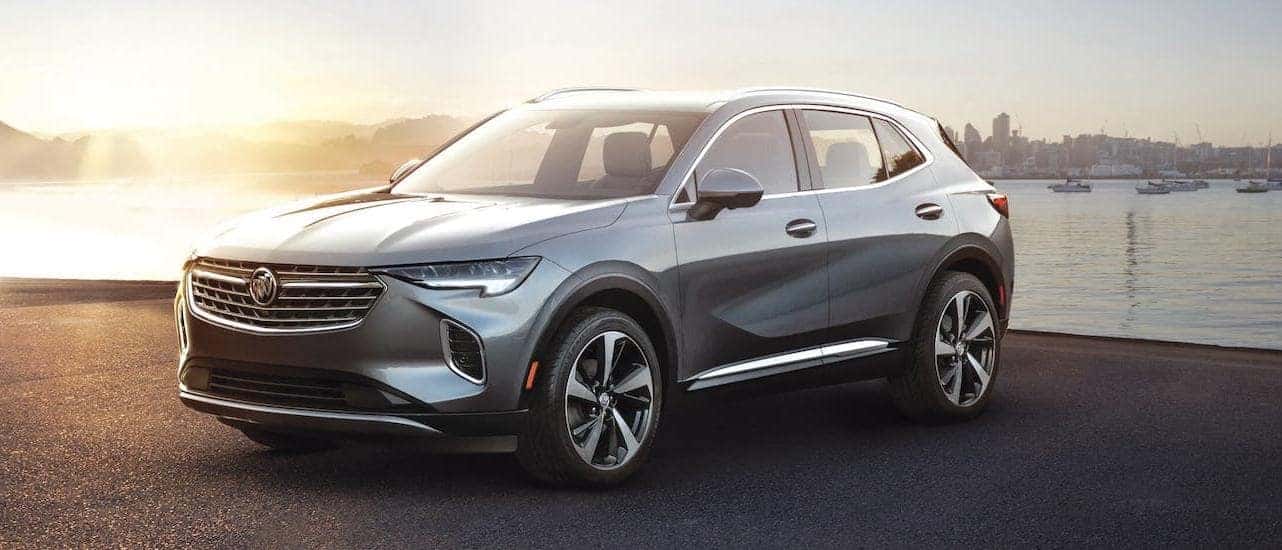 What's Under the Hood of the 2021 Envision?
Neither of the engines powering the 2021 Buick Envision are expected to be the same as last year's model. For reference, the 2020 Buick Envision came standard with a 2.5L 4-cylinder engine that produces 197 hp and 192 lb-ft of torque. This engine came paired with a six-speed automatic transmission. The 2.5L 4-cylinder engine performs amply, and drivers are treated to a smooth ride as well. For 2020, this 2.5L 4-cylinder engine was able to achieve a respectable 21 MPG in the city and 27 MPG on the highway.
In 2020, the Envision had a second engine option, a turbocharged 2.0L 4-cylinder. Much like the aforementioned 2.5L 4-cylinder engine, this engine was good on gas and provided drivers with plenty of pick up. With this engine equipped, the 2020 Envision gets 252 hp and 295 lb-ft of torque. Additionally, this turbocharged engine comes paired with a smooth-shifting 9-speed automatic transmission. But what does all this mean for 2021?
The 2021 Buick Envision comes paired with a similar 2.0L turbocharged 4-cylinder engine; however, this engine produces a respectable 230 hp and 258 lb-ft of torque. While the EPA-estimated fuel economy ratings have yet to come out, experts suggest that this model will get somewhere between 20 and 25 MPG. This will be the only engine offered on the 2021 model.
Connectivity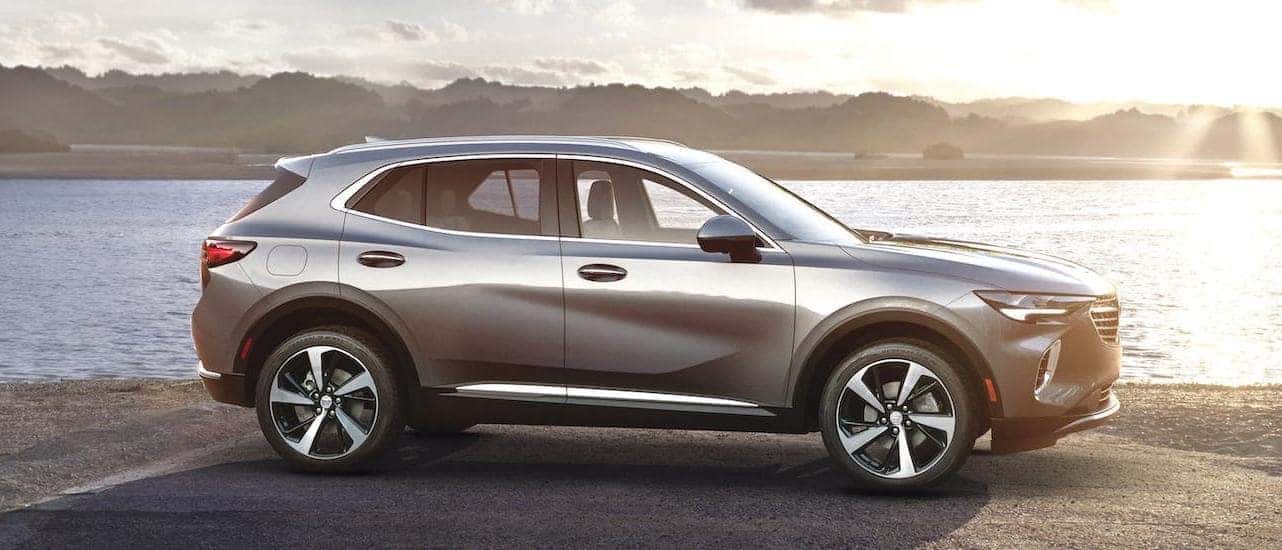 What Entertainment Features Can Drivers Expect?
An unbeatable infotainment system will come standard with the 2021 Envision. The standard screen size will be 8-inches; however, drivers may opt for the inclusion of a 10-inch touch screen instead. This ultimately grants more screen real-estate making the infotainment center's software easier to navigate. In addition to the traditional features that infotainment centers tend to offer, the infotainment center in the 2021 Envision takes it a step further. Not only can drivers utilize Amazon's virtual assistant software, commonly known as Alexa, but a wealth of media apps are made available. Among these integrations, listening to music with apps such as Pandora and Spotify is made possible.
The 2021 Envision will come standard with a 4G LTE Wi-Fi hotspot, much like the year prior. The 2021 Envision is likely to match the four USB ports found standard on the 2020 Envision along with Bluetooth connectivity. With a built-in Bluetooth, drivers may wirelessly pair their smartphones to the vehicle's speakers and initiate media playback.
Is Apple CarPlay or Android Auto Included?
Taking the prospect of phone connectivity even further, Buick integrated Apple CarPlay and Android Auto into the Envision back in 2017, and it has become a hallmark ever since. These systems are critically acclaimed software suites developed by Apple and Google. It's not uncommon for these inclusions to be a priority for many potential vehicle shoppers, and it ultimately boosts the Envision's appeal.
Apple CarPlay and Android Auto are well received with fans and critics alike, namely, due to their seamless connection process with smartphones that most drivers already own. Whether it be an iPhone or one of many compatible Android devices, connecting to the infotainment system is easier than ever.
Once connected, these systems will treat drivers to a virtual gateway between their vehicle and their smartphone. Drivers can perform tasks such as making phone calls and sending text messages, without ever taking their hands off the wheel. This is a revolutionary prospect and helps keep drivers focused yet connected at all times. The versatility of Apple CarPlay and Andriod Auto goes even further with native integration with Apple and Google maps for instant turn-by-turn navigation.
Although the infotainment center for 2021 Envision sports the aforementioned Alexa virtual assistant, Apple CarPlay and Android Auto allow you to access Siri and Google Assistant as well. Simply by utilizing voice commands built into these virtual assistants, it's now possible to get business done on the road without diverting attention. Drivers will also have full access to additional app stores provided by Apple and Google. By utilizing these app stores, owners of the Envision may download apps that further the functions of their existing infotainment centers. There's plenty to enjoy about the 2021 Envision's connectivity features as it builds upon last year's model but retains the best aspects.
Safety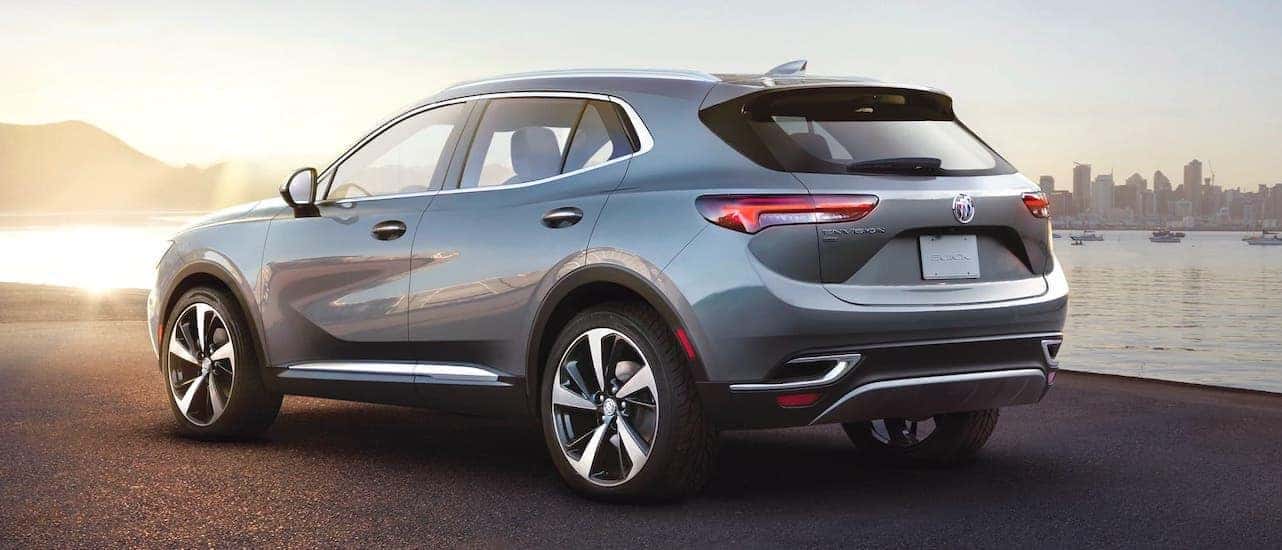 The safety features found in the 2021 Buick Envision are a true generational leap over its predecessor. Manufacturers have recently gone to great lengths to innovate upon safety features, and vehicles are now safer than ever. The 2021 Buick Envision follows this trend very well and even one-ups the competition in many ways.
Standard and Available Safety Features
For the first time, a safety-alert seat comes standard in the Envision and completely reinvents on-road awareness. By sending out vibrations to the right and left sides of the seat, drivers will be granted an extra layer of spatial awareness. In addition to this, drivers may opt for a rear camera mirror. By utilizing the rearview camera situated behind the vehicle, the Envision's rearview mirror will display a crystal-clear camera feed rather than a glass reflection like usual. Buick also offers a self-parking system for the Envision, which will help drivers who have difficulty parking in tight spaces. This is an exciting addition, as it serves as a proper glimpse into the future of automation.
This time around, Buick is implementing a wealth of standard safety features into the Envision. Among the included safety features, drivers will be treated to lane keep assist coupled with lane departure warning. With the integration of both of these safety features, the Envision will warn drivers of unintentional lane crossing and will provide subtle steering input for lane correction.
Additionally, forward collision alert comes standard with the Envision this time around. This is an immensely important feature to have as it sends out visual and or auditory alert signals to the driver if the vehicle detects an imminent collision. Not only this, but Buick has included a pedestrian detection system and automatic emergency braking. With the inclusion of automatic emergency braking, the vehicle will provide additional pressure to the brakes to minimize the severity of an impact. Lastly, the 2021 Envision will calculate the proper distance between the driver and any vehicle nearby and will display this on the following distance indicator. Normally, this amount of safety features rarely comes standard, meaning the 2021 Envision is likely to appeal to many.